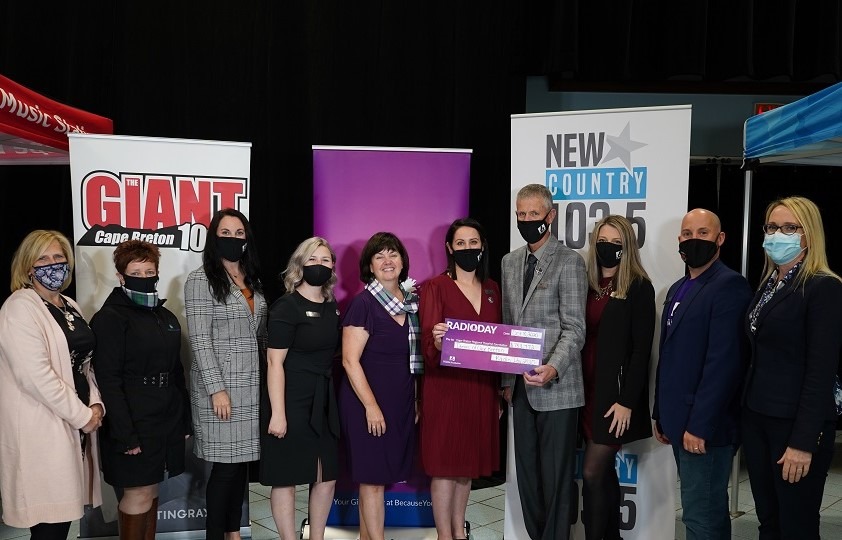 Radio Day 2021 will take place on October 7, in support of cancer care here in Cape Breton.
The Cape Breton Regional Hospital Foundation's Radio Day is hosted in partnership with Hot 101.9 and New Country 103.5.
With the support of our community, last year's event raised more than $753,700, funding CellaVision for Cape Breton for the first time!
Jim Sampson Motors and Meco Construction DKI are graciously back again to offer POWER HOURS, matching all donations up to $10,000 during each of their hours:
Meco Construction DKI Power Hour – 8-9am
Jim Sampson Motors Power Hour – 4-5pm
Let's rally together, once again, for cancer care here in Cape Breton.
—
More details of Radio Day 2021 will be announced in the coming weeks.
If you'd like to host a fundraiser in support of Radio Day 2021, please contact [email protected] for assistance in getting started!