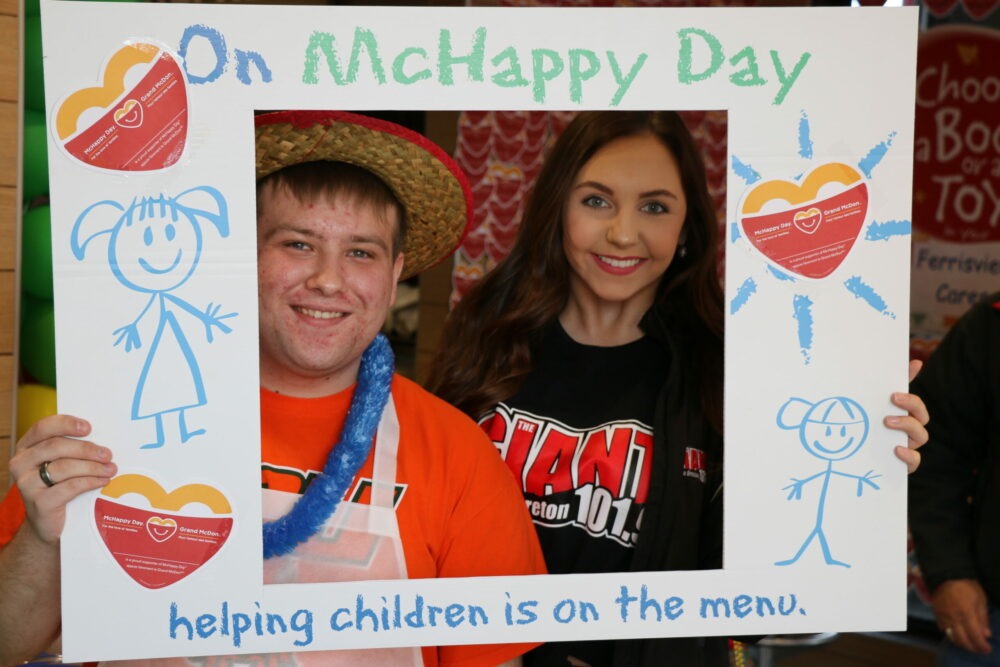 After a brief pause due to the COVID-19 pandemic, McHappy Day returns and, this year, is supporting the Cape Breton Regional Hospital's (CBRH) Intensive Care Unit (ICU).
By purchasing any McDonald's menu item on September 22, a portion of proceeds will be donated to the Cape Breton Regional Hospital Foundation, helping to fund a Proning Assistive Device for the ICU.
"This device is used to help safely reposition patients into a prone position in cases of Acute Respiratory Distress Syndrome, or in severe cases of COVID-19, to optimize oxygenation," says Molly Ayer, Health Services Manager, Intensive Care Unit and Intermediate Care Unit.
Since 2008, McHappy Day in Cape Breton has raised a total of $279,461 for the Cape Breton Regional Hospital Foundation and healthcare on the Island.
"We've always had a goal of supporting healthcare locally with the proceeds from McHappy Day," says Gail Kennerknecht, co-owner of five McDonald's restaurants in Cape Breton. "This year, we're supporting the ICU Fund as we want to give back to the incredible team who helped to save our son's life two short years ago."
In June 2019, 33-year-old Justin Kennerknecht suffered a stroke, and spent 19 days in intensive care at the CBRH.
"We are incredibly grateful to Gail, Wayne, the local McDonald's restaurants and the people of Cape Breton Island for their support in strengthening healthcare here at home," says Cheryl Marsh, the Foundation's Manager of Philanthropy. "With the pandemic cancelling many of our third-party fundraisers, we are excited and thankful that McHappy Day 2021 can move ahead – it's a fantastic day which significantly impacts patients at the CBRH."
McHappy Day takes place September 22, 2021. Participating McDonald's locations include North Sydney, Sydney River and Glace Bay, as well as Spar Road and Welton Street in Sydney.