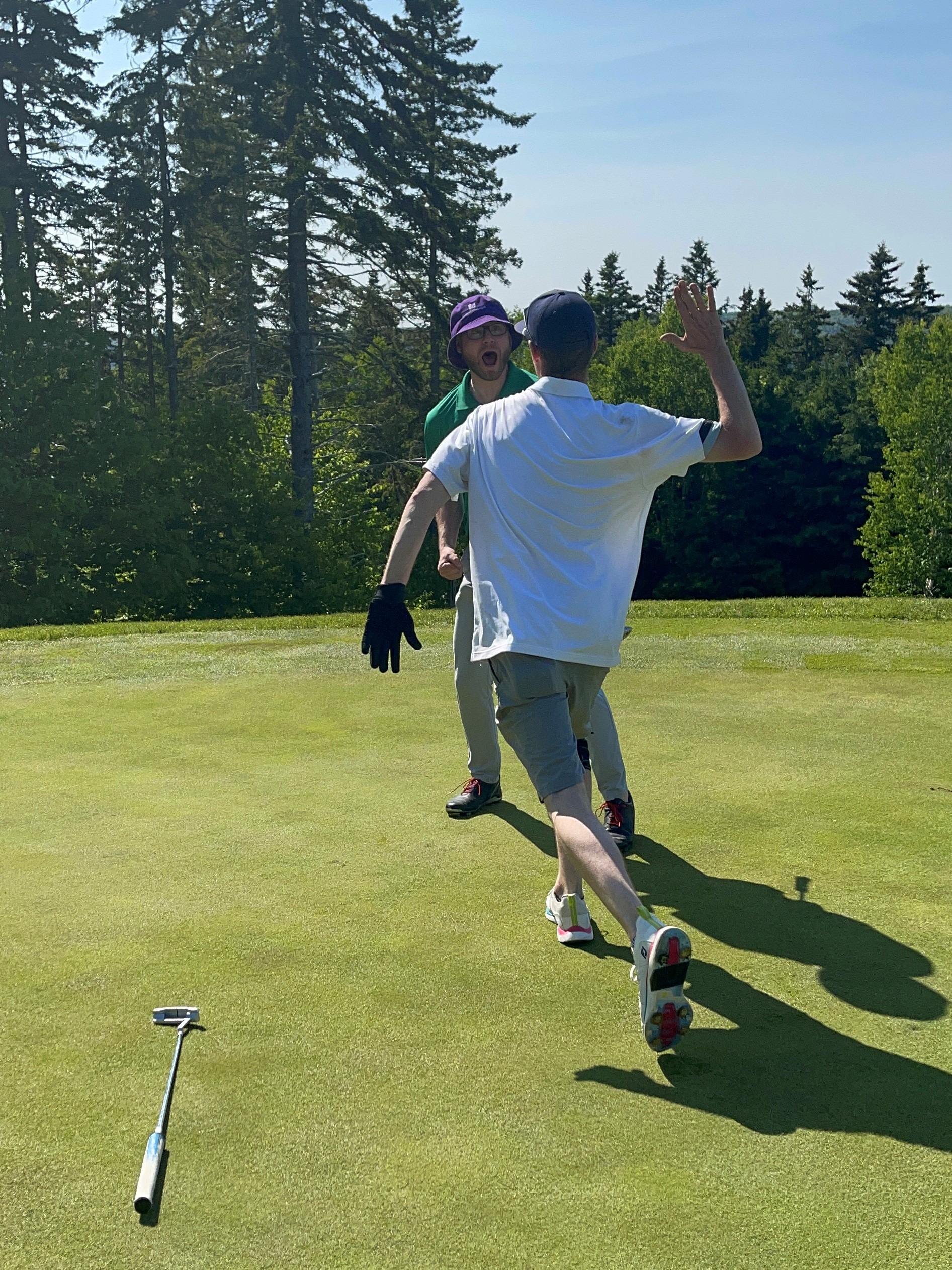 Photo 1: Thomas and Wes celebrate as they complete the record-breaking hole.
A Guinness World Record was set yesterday at the Lakes Golf Club. Wes Stanford, Head Golf Professional at the Lakes Resort, and Thomas Xidos, Lakes Golf Club Champion and financial officer at the Cape Breton Regional Hospital Foundation broke the Guinness World Record for 'most holes played in 12 hours by a twosome using a cart.'
On summer solstice, the longest day of the year, the pair teed off at 4:57am and completed 306 holes, 16 more than the previously set record. Impressively, both Wes and Thomas shot birdies on the record-breaking hole.
"I am really at a loss for words for the overwhelming support we received from family, friends, the community and even people across the country," says Stanford. "I am very grateful for Thomas, and the entire team of volunteers and Lakes staff that made the day super smooth. I know this money will go a long way in our community. And of course, 'World Record Holders' has a nice ring to it!"
With an initial goal of $5,000, the record-breaking fundraiser more than tripled this goal, raising more than $15,000, with funds still incoming.
"As the financial officer at the Foundation, I oversee the incoming requests for funding, and so I see first-hand the need that exists in our community for financial support when it comes to health care," says Xidos. "When the opportunity arose to support those who need it most in our community, while doing something I love with a good friend of mine, I could not resist. I'm feeling really proud."
Funds raised from the pair's initiative will help support the high-priority health care needs at the Cape Breton Regional Hospital, and the more than 600,000 annual patient-visits made to the facility.
"This was so fun to watch! We are so proud of and grateful for Wes and Thomas," says Caitlyn MacDonald, manager of philanthropy with the Cape Breton Regional Hospital Foundation. "They are a shining example of how creative, compassionate, and dedicated members of our community are to helping others in need. Last year, our Foundation saw a 72 per cent increase in funding and disbursement requests, so new fundraisers like these are incredibly important to strengthening health care here in Cape Breton."
Stanford and Xidos are now working with the volunteer timers, scorers, and course marshals to complete paperwork and scorecards to send to Guinness World Records headquarters, and will receive official adjudication in the coming weeks.